THE COLLECTED WORKS OF MAHATMA GANDHI
The Collected Works of Mahatma Gandhi took roughly 40 years to be compiled and spans from 1884 to 1948 when Gandhi was assassinated. The collection includes Gandhi's writings, letters, essays, notes, and interviews. The collection goes into great detail over 100 volumes about the time when Indian was under British rule and was fighting for independence.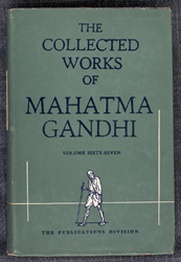 The goal of this series was to give an insight into Gandhi's very public life. The series took about forty years to be compiled and had three editors-in-chief and two deputy editors by the time the series finished. Today, all 100 volumes of the first edition are very difficult to find.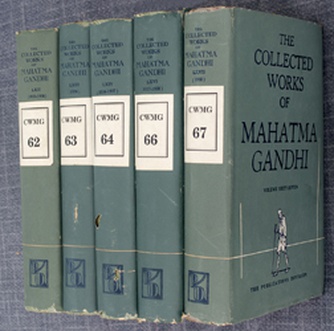 Tags