Artworks from the mid to end of the nineteenth century are highly sought after. Raja Ravi Varma is a well-known name from that era.
What about Indian Architectural Art from that time as well?
The 1800s to the 1850s was a period that can be considered to be the Architectural renaissance in India. Fortunes and large sums were invested in building mansions, palaces, hotels, and bags, etc. Should we not consider these buildings, palaces, mansions as works of art that need to be maintained for the sake of aesthetics, history, and economic value? Are these not equally or possibly far more important than a Raja Ravi Varma painting made in the same era- which probably hung in these very buildings and now sells for crores?
Let's start with a historical building in London.
18-19 Kensington Palace Gardens
The current address of the billionaire Laxmi Mittal who bought it for £85 million—reportedly built around the 1840s.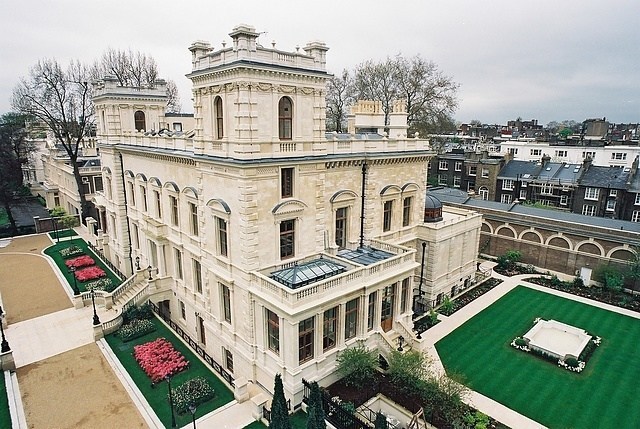 In its 150+ years of existence, it must have been bought and sold over twenty times. Each time a sale would have happened, registration taxes and capital gains would have been paid. The City of London has probably made more on this building through time than the amount paid by Laxmi MIttal to ultimately buy it - a big boon for the very people who live in the city. Each new owner would have probably spent a good amount on preserving the building and its general upkeep. The city's aesthetics improves with these heritage buildings and so does the neighborhood these homes reside in.
In another twenty years, this will probably sell for more than £100 million - more money to the city and its people and the preservation of its architectural heritage.
What about similar heritage buildings in India?
Tagore Castle - Built the 1850s
This building looks far more important when considering the architecture, design, or the effort in building this marvel than the home that Laxmi Mittal currently lives in. This was the home of one of the Pathuriaghata Tagores - a historically significant family of Calcutta. They were also cousins to the Dwarkanath Tagore family of Jorasanko. The Tagore family saw the beginnings of modern art in India in Abanindranath Tagore and the Nobel Laureate Rabindranath Tagore, the pioneering woman painter Sunayani Devi (Chatterjee), amongst many others.
Current Price of Tagore Castle - £150 Million?
Take a look at some current images and decide for yourself: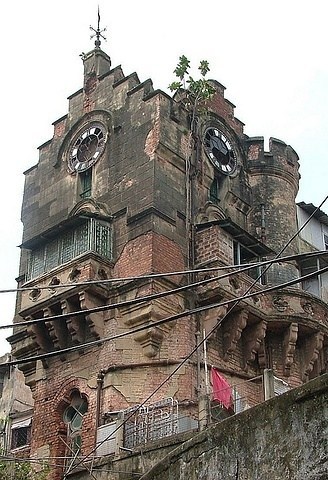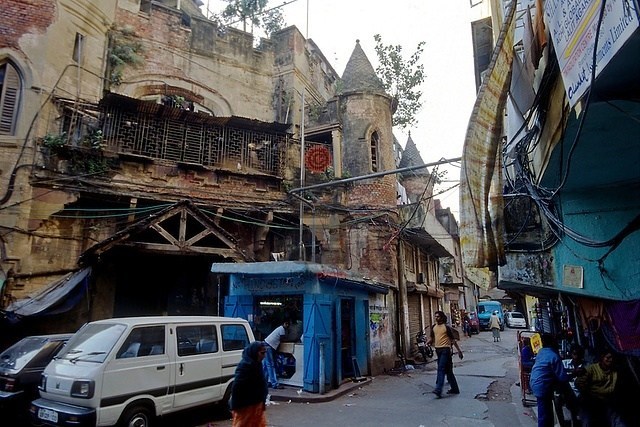 Perhaps heritage buildings in Mumbai have fared better?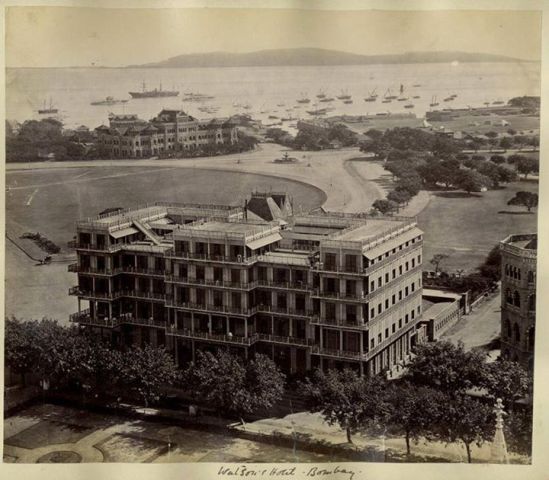 [The Watson Hotel, Bombay]
Built around 1867 (much earlier than the Taj Gateway hotel), the Watson Hotel, named after its first owner, is the oldest cast-iron building in India. It clearly pre-dates (from the photo) both the Jehangir Art Gallery and the Prince of Wales Museum.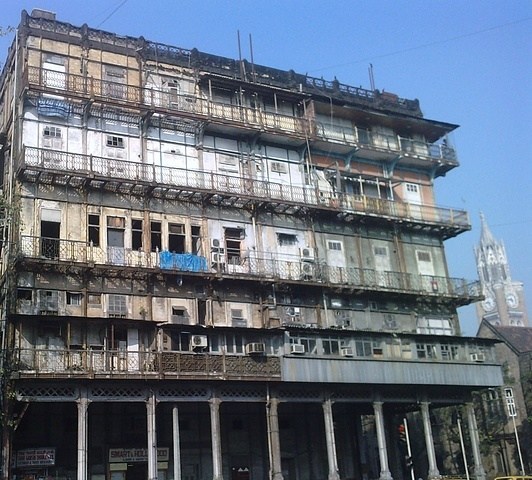 It is hard to miss this building in Kala Ghoda. I was going to call this building an eye-sore but realized that its not the building - it is the upkeep that seems to be the problem.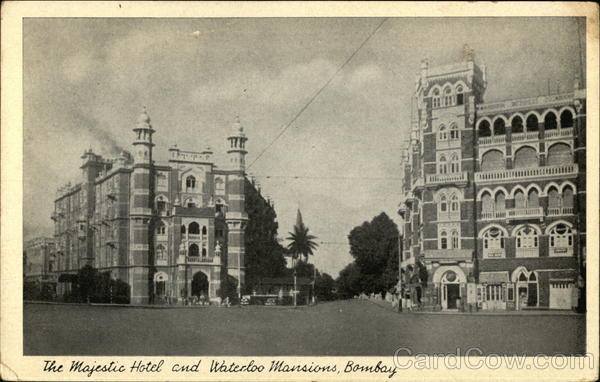 The Majestic Hotel currently houses low-end staff and functions as a quarter for railway employees or is some hostel that says Amdar hotel as well as a Sahkari Bhandar on the ground floor along with a bunch of 'bankras'( small dirty stores of little economic value ).
Is this the best use of a heritage building? Does this benefit the city?
How about Preserve India along with Make In India?
The point is that the Archaeological Survey of India is not quite equipped or passionate enough for that matter - I don't think they have the time to focus on heritage buildings. It has to come from private hands - there are many rich industrial houses and individuals who I am sure would be hoping to leave a legacy like a museum or a library for the next generations of Indians - these homes are ideal for that.
Laws need to be passed such that these architecturally important heritage buildings whose ownership is not clear are taken over by the government and auctioned off to a single private owner for public usage (like a museum or a library). Let the previous owners then fight over the proceeds from the auction based on their proportional claims. We need to rejuvenate these buildings - these are part of our heritage. These buildings are art and worth a lot more than any Ravi Varma canvas.
The goal of this post was not necessary to propose a new law but to highlight an art form, a part of our heritage that is being totally neglected and whose upkeep would only help the country both culturally and economically.
Team Prinseps
P.S. There are probably thousands of such buildings; I have only highlighted two!
P.P.S: There were many other (oil on canvas) portrait painters in Calcutta in the 1800s (why is partly why Ravi Varma did not make much headway with patrons in Calcutta) - and while they have not reached the prominence of Ravi Varma (he was able to spread both his art and his eminence thanks to his printing press) research into these other artists and price discovery continues to happen.
Related: When was Modernism?