Jamini Roy's Ballygunge Residence
Jamini Roy's earlier residence at 1/2B Ananda Kumar Chatterjee lane in North Kolkata was his home for sixteen years.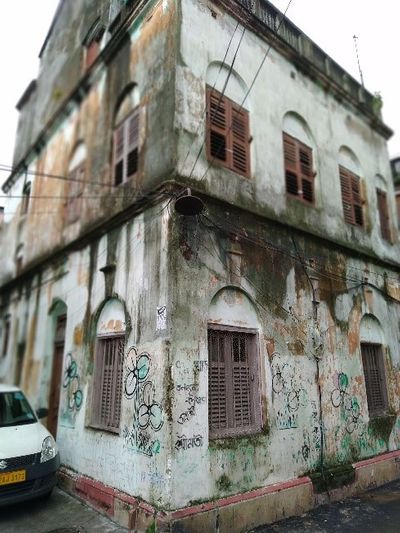 This was the home visited by Rabindranath Tagore and patrons like Maie Casey (wife of the Bengal governor) and where he found success. The family was resident here till December 1949 when they moved to their current residence in Ballygunge Place East.
View of the lane (Used it in a few of his landscapes - though some of the homes seen are newer in construction)
Lot 43, Prinseps Autumn Auction, 2017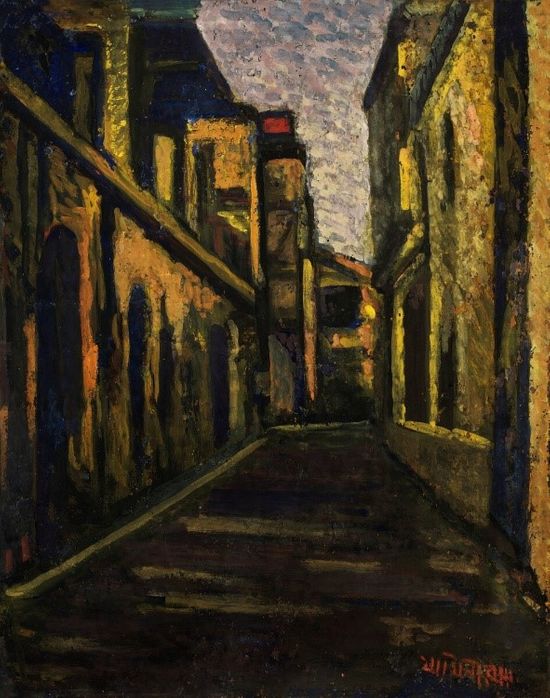 Descendants of Ananda Kumar Chatterjee still reside in the same lane, with photographs of portraits done by Jamini Roy of her family (Tarek Nath and Bani Nath) as remembrances - the original artworks have been sold a few decades ago.
Menaka Mahtab
Tags