Somnath Hore was one of the most prominent political artist and activist of post-independence India. His affiliation with the Communist Party at an early age strongly influenced his artistic ideologies and methods of art practice. However, his career as a student of art and later as an art practitioner was unlike his contemporaries.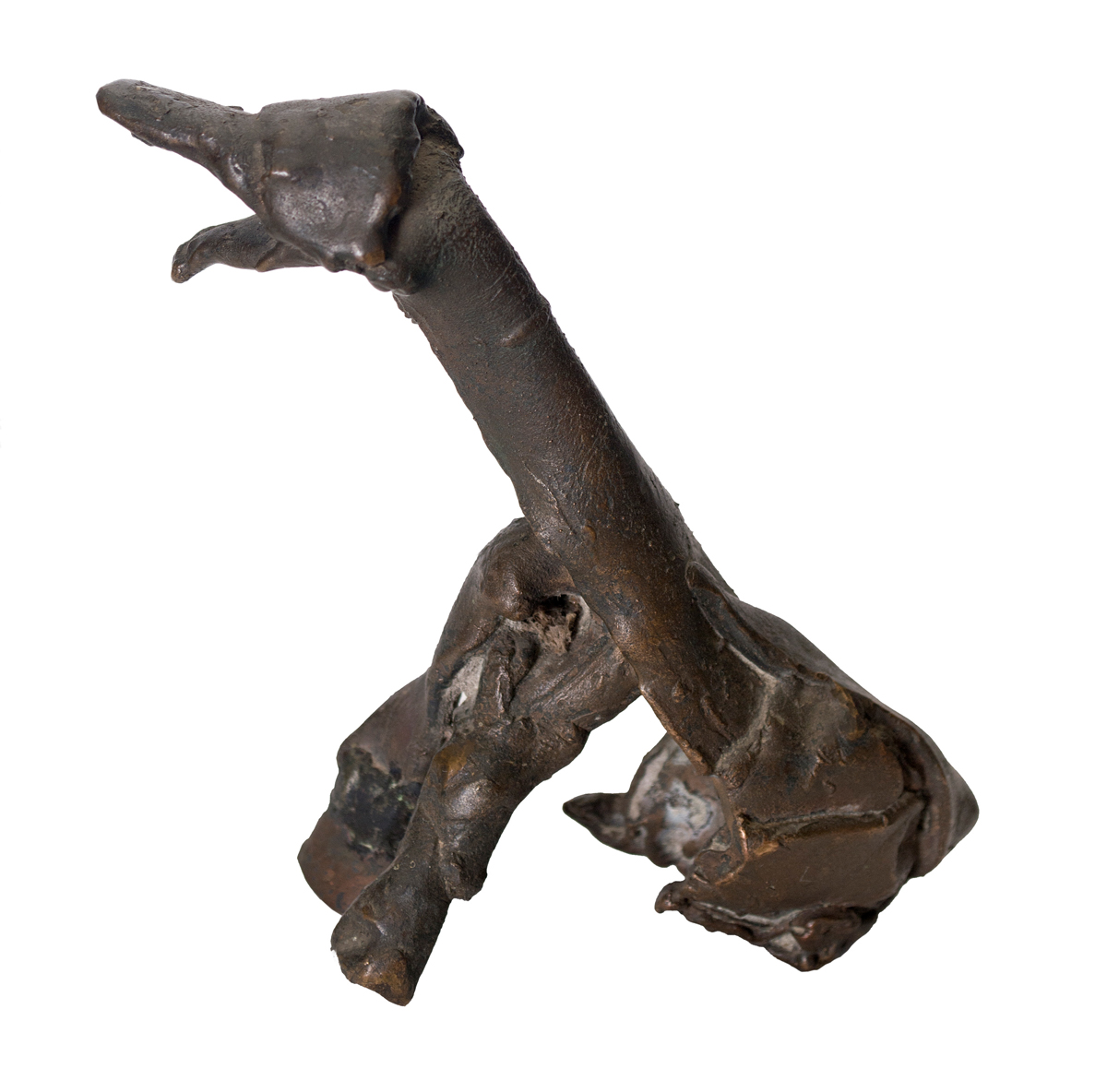 Somnath Hore was born in 1921 Chittagong and had closely witnessed the chain of devastation left by the Japanese bombing raid on Chittagong, followed by the manmade famine of the 40s. Such suffering deeply impacted Hore and stimulated his visual faculty to outpour in sketches and poster drawing, which documented the devastation. Some of these drawings were published in the Communist Party magazine called Janayudha (People's War) which brought him to the notice of the party leaders. He was called to Calcutta to join the party as a full-time worker and arrangements were made for him to join the Government College of Art and Craft for his further training.
During his college days, Somnath Hore was drawn to Zainul Abedin's Famine Series and produced the Tebhaga Tea Garden Diaries of 1946-47, during his second and third year at the art college. In the late forties, Hore went underground when the party was declared banned and continued actively serving his ideologies. During this time, he explored woodcut and Chinese prints and works by Kathe Kollwitz, and an uncompromised artistic subjectivity in his work is observed in retrospect. Later, due to the growing difference with the party, in 1956, he decided not to renew his membership and moved on to complete his final examination at the art college.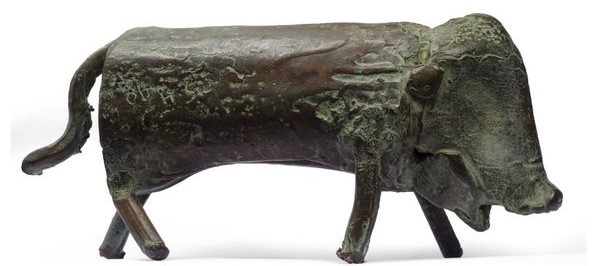 In 1958, Somnath Hore moved to Delhi to join the Delhi Polytechnic. Here he experimented and analyzed different methods of printmaking, like, wood engraving, etching, lithograph, and drypoint to negotiate with his political image-making. Krishna Reddy's color intaglio provided him the stimulus to master the technique, which very few succeeded. His prints started gaining attention and prominence across the country and were referred by his contemporaries in the cultural field. At a peak of his artistic progress, Somnath Hore left Delhi and moved back to Calcutta.
In 1969, Dinkar Kowshik requested him to move to Santiniketan and join the Print Making Department at Kala Bhabana. It was during this time that Calcutta was going through political and social upheaval and Hore's artistic dogma was disturbed by the conflict. Shifting to Santiniketan allowed him to imbibe the teachings of Rabindranath Tagore and continue his work under the encouragement of Benode Behari Mukherjee and Ramkinkar Baiz. Later in his quasi-autobiographical essay called My Concept of Art, he admitted to the 'gap between socialist philosophy and socialist parties'. His works gradually became more cerebral and his subjects more universally emotive. It is here in Santiniketan, that Somnath Hore developed his pulp print technique with the Wound series. The meditative white on the white surface texture of cuts and peels, of skinned and bruised, intensified the core expression of pain and suffering which he advocated throughout his life.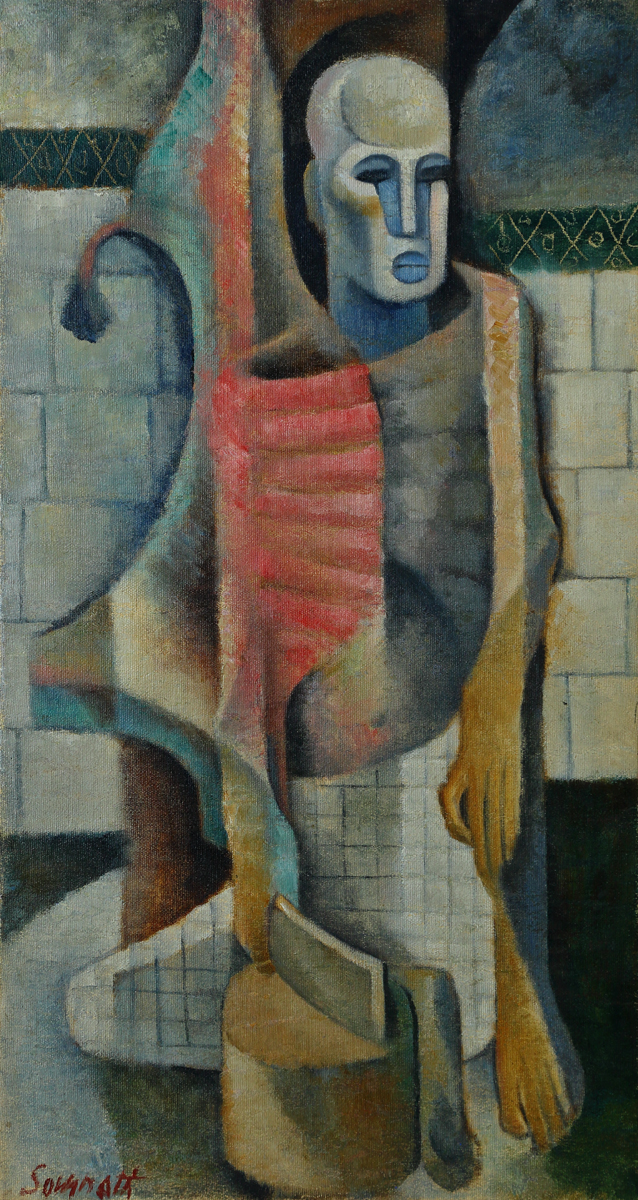 Prof. R. Shiv Kumar points out in the essay Somnath Hore: A Reclusive Socialist and a Modernist, "(Thus) what appears to be abstraction is both a de-particularization of suffering to give it a broader humanist perspective and materialist use of the medium to make suffering viscerally palpable; a new liaison between theme and process, between image and its making." During this time, he also started making sculptures, twisting and turning wax sheets, cutting them with hot blades, making marks, thrusting his fingertips on its surface, which resonated with the impression of his Wounds.
Somnath Hore's life and work is regarded across the globe. Outside the country, his works have been viewed at the Warsaw Biennale of Graphic Arts, Sao Paolo Biennale, Venice Biennale, and Lugano Internation Graphics Biennale. In 1984, he was made Professor Emeritus at the Viswa Bharati University, and in the same year, he was honored with the Aban-Gagan award. In 2004, he received the Lalit Kala Ratna Puraskar.
References:
G. Subramanyan. "In Honour of Somnath Hore." Lecture delivered at the Academy of Fine Arts. 23rd February 2003. Asia Art Archive Collection.
Ratan Parimoo. "Somnath Hore and His Times." Bichitra Journal Vol 2, 2000
Nanak Ganguly Ed. "Readings – Somnath Hore." Lalit Kala Akademi, New Delhi 2010
R Siva Kumar. "Somnath Hore: A Reclusive Socialist and a Modernist". "Bengal Art: New Perspectives" Ed. Samik Bandyopadhyay, Pratikshan Essays in the Arts 1. January 2010